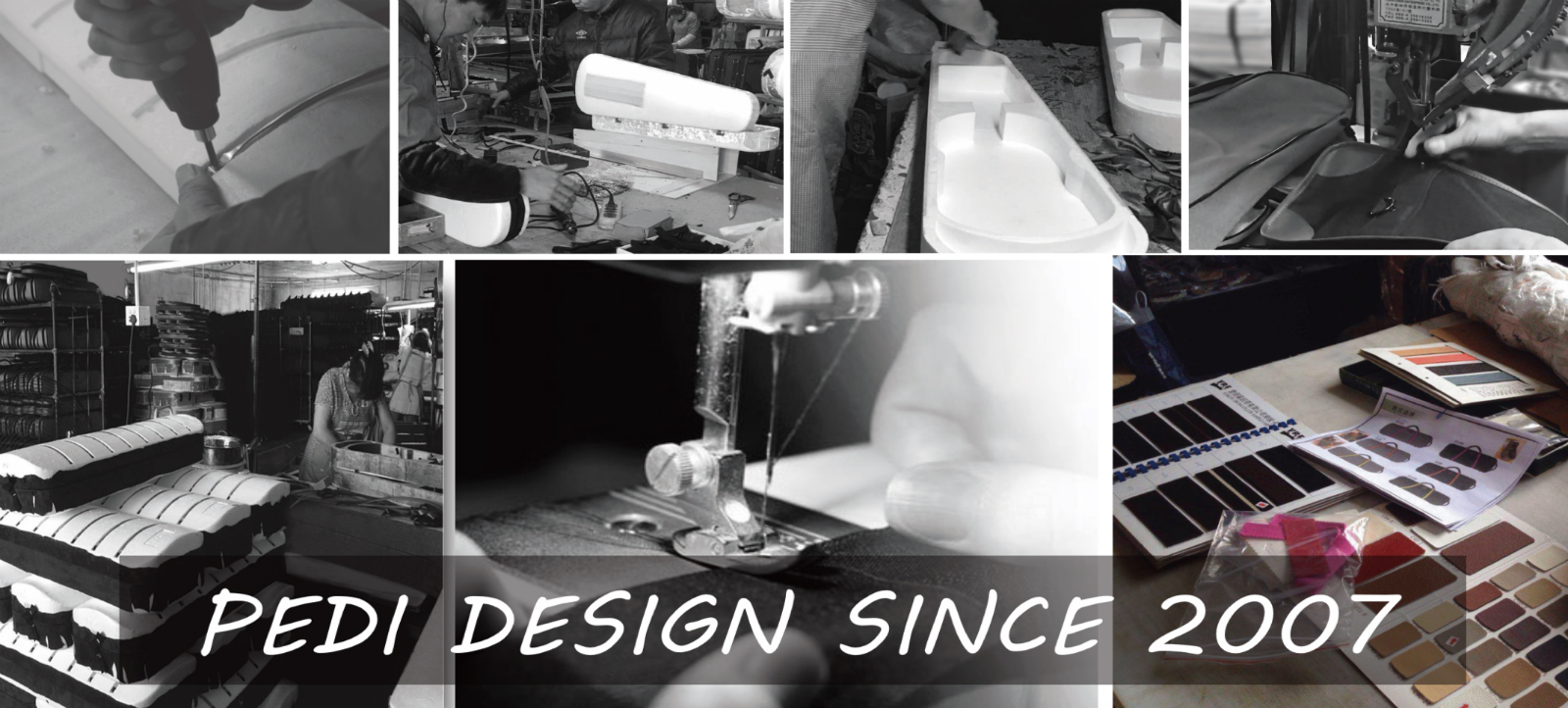 PEDI DESIGN
In 2007, Roder Musical Instrument Co. span off Pedi Design to focus on the production of musical instruments cases. Pedi cases have been highly appreciated by musicians because of its unique and innovative designs. In 2009, Pedi revolutionized the traditional case structure and created its patented structure namely 'SteelShield'. This new generation of structural design and the choice of composite materials have brought Pedi, a Taiwanese musical instrument case brand, into the world market.
Designer Y.L. Tan strongly believes that only 'people-oriented' design concepts can provide a product with a 'soul' which in turn gives an exceptional product experience for our customers.
QUALITY
Pedi Design has over 10 years of experience in the design and manufacturing of stringed instruments cases/bags and accessories. We apply the most demanding criteria on our products – from design, material selection and application, production to quality control protocols to final inspection. The use of new generation environmental friendly materials, high end Japanese and Taiwanese hardware accessories combined with fine craftsmanship, allow us to design and produce outstanding products. Before leaving the factory, each product has to go through stringent SOP tests including pressure, shocking, temperature resistance (extreme cold/hot) to ensure each finished
product has reached the highest quality requirement and does not affect the quality due to the climate and humidity of different countries. This attention to detail provides an unparalleled product experience and product satisfaction to our customers.
SERVICE
We strive to provide the best quality products and best after-sales service to our customers. Based on this company philosophy, we have developed three main product lines - Pedi musical instruments cases/bags, Pedi shoulder rests, Pedi accessories. Pedi products are being distributed in Europe, North America, China, Japan, Taiwan, South Korea and other main cosmopolitan cities worldwide.
PEDI DESIGN, your truest friend!